The Uintah Conference Center was constructed and opened in 2015. The 66,000 square foot building is a remarkable facility with state-of-the-art technology and an experienced dedicated staff of professionals to take care of your event.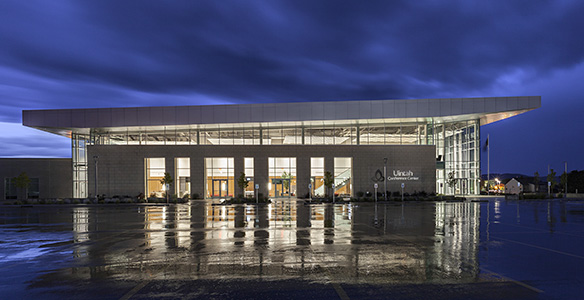 The Uintah Conference Center has over 40,400 square feet of flexible meeting space that can be modified into 23 different room configurations accommodating groups of up to 1,600 guests. 12,200 square feet of exhibit and ballroom space, twenty three different meeting room sizes and combinations, two board rooms, two breathtaking grand foyers, a stunning 3,000 square foot reception area opening onto a dramatic balcony, and two lovely spacious outdoor patios.
The building features green design features, power-saving LED lighting systems, and soaring windows for natural lighting. Equipped with the most advanced audio/visual technology available, featuring Crestron Digital Media. Presenters have the ability to display any kind of media anyplace in the building – including broadcasting wirelessly from handheld devices.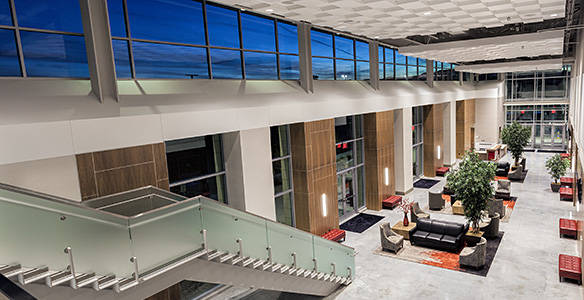 The exterior features of the building use clean and crisp lines and materials and feature large prominent overhangs and a modern aesthetic. A custom designed art piece named "The Energy Monument" rests in the plaza outside the main entrance and celebrates the Uintah Basin's role in the oil and gas industry.